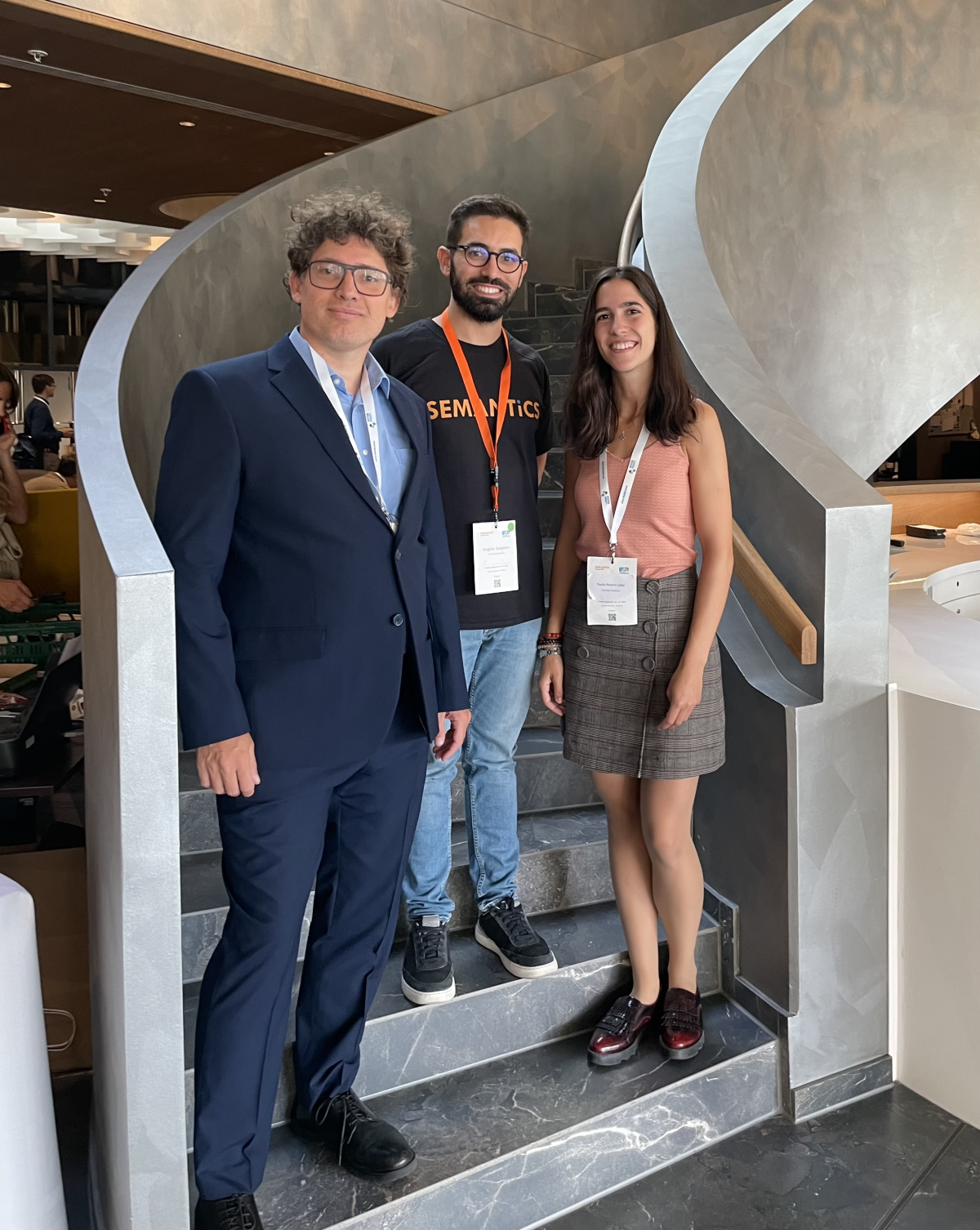 Last week, the Semantic Web Community gathered once again for another yearly top-notch event: the 19th International Conference on Semantic Systems; commonly known as SEMANTiCS 2023. The SEMANTiCS conference is a leading European conference focusing on Machine Learning, Data Science, Linked Data and Natural Language Processing.
Over the years, SEMANTiCS has established itself as the forum for researchers, industry experts and business leaders, to connect, develop new ideas, and transfer knowledge. This year's edition took place in Leipzig (Germany) from 20 to 22 September.
From SKM, Francesco Osborne and Angelo Salatino attended the conference.
Specifically, Francesco Osborne has been invited to give a talk on the topic: "Knowledge Graphs for Scientific Discovery: Opportunities and Challenges". Francesco discussed how Open Science and AI can work together to create knowledge graphs for helping scientists with various tasks such as finding relevant literature, generating hypotheses, and conducting experiments. Specifically, he showcased some examples of resources, such as the Computer Science Knowledge Graph, and shared his vision on the future direction of this research field. Francesco guided the audience through various methods and approaches used in constructing these knowledge graphs. He also touched upon the integration of these graphs with Large Language Models to reduce their tendencies to produce hallucinations. 
On the other hand, Angelo Salatino played a crucial role in organising this conference edition as both Publicity Chair and leader of the Technical Team. For the former, he was involved in disseminating all the relevant information about the conference (e.g., call for papers, sponsors' information, keynote speeches, press releases, etc.) to the appropriate audience. For the latter, he was responsible for setting up the equipment for the hybrid sessions and ensuring an excellent experience for both in-person and online attendees.